My Team
We are always striving to meet and exceed the expectations of our clients. I hope you will feel confident contacting all members of my team with your questions, concerns or requests. They are dedicated to providing exceptional client service and will respond to your inquiry promptly.
Matthew C Sparks
Director - Advanced Financial Planning
Office 303-390-5758

Matthew and Armen have been friends for over 20 years, having met their freshman year in college at The University of Colorado, Boulder.  He came to work for Armen in 2008 after four years of cultivating his own client services practice - on what was initially supposed to be a short-term contract basis.  All these years later, they are still striving to create the ultimate client experience with each family and business they have the privilege of working with.  Matthew's 15 years of industry experience and 11+ years contracted with Northwestern Mutual has taught him that above all else, people need a plan that they can feel confident about; and a partner who has a vested interest in their future success.
Matthew holds active Series 7, 63, & 66 licenses, as well as a Colorado Life & Health insurance producer's license; and in 2014 he earned his CLU® designation from the American College.  He graduated with a B.S. degree in Business - majoring in Finance, and minoring in International Business from the University of Colorado.  He currently lives in Thornton with his wife Jennifer and their two sons, Wyatt and Liam.  Time outside the office is usually spent with family, heavily encumbered by kids' activities.  With no real love for things like jogging or yoga, most of Matthew's physical activity comes from running frantically from one commitment to another.  A life-long learner and lover of people, he rarely finds himself doing things alone.  If time permits, he may try to read a little or catch a football game on TV, but social interaction is where he finds his true respite.
Matt's focus is to enrich the client experience through planning and problem solving, involving:
Client Engagement
Financial Planning
Wealth Management Solutions
Implementation Strategies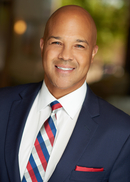 Michael L Thompson
Director of Investment Operations and Services
Office 303-390-5772

Michael L. Thompson started his financial services career at Merrill Lynch in 2004 and was recognized by the Denver Business Journal as a 40 Under 40 Award winner in 2007.  From Merrill Lynch Michael moved on to US Bank as a Financial Consultant and received a Pinnacle Award in 2007 for his exceptional work advising clients with their investment needs.  Michael spent 9 years at Charles Schwab in the Fixed Income Department where he held multiple roles including being a manager on the Fixed Income Advisor Services Team. 
Michael holds active Series 7 and 66 licenses as well as a Colorado Life & Health Insurance producer's license.  In addition to Michael's professional experience he has a master's degree from the University of Denver. When Michael is not helping clients, you will find him spending time with his family and coaching his daughter Sky who is nationally ranked in the high jump in both USATF and AAU Track and Field.
Michael's focus is to help guide clients' investment portfolios through client engagement, wealth management solutions strategies and implementation strategies.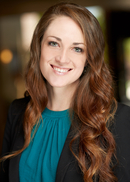 Amanda C Barnett
Executive Assistant
Office 303-390-5774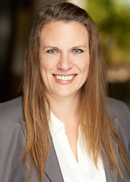 Shawn M Johnson
Director of Operations and Client Service
Office 303-784-3523

Shawn is a long-time friend and colleague of Armen, as well as his business Bookkeeper.  Shawn grew up in Wichita, Kansas; and graduated from the University of Kansas in Lawrence in 1998 with a degree in Business.  Upon finishing college, She moved out to Colorado and joined a small insurance company in Englewood managing client cases.  She spent 2 years there before the firm ultimately closed down. Moving on, Shawn held several positions before joining Armen as his full time assistant in 2002.  After 3 years, she left the company to start her own bookkeeping and greeting card companies in 2006. 
In April of 2010, Shawn was convinced to come back and help support Armen's rapidly-growing practice.  Since then she has held several positions in his organization.
Presently, Shawn is extremely busy and efficient in juggling her responsibilities at home and at work logging in nearly 40 hours each week working with Armen.  She lives in Parker with her husband Ryan and their two daughters.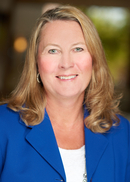 Barbara Christine Regan
Insurance Operations Associate
Mobile 303-784-3520

Barb joined Northwestern Mutual in October 2016 with over 25 years experience in the 403b/401K Group Retirement business.  Barb comes from a service oriented background where she strived to help non-profit organizations with their retirement needs.  She graduated from the University of Texas - Dallas and currently holds active Series 6, Colorado Life & Health, and Long Term Care licenses.
Originally from Minnesota, Barb has been in our beautiful state of Colorado for 20 years.  She has two incredible children, Connor and Catie, who keep her busy with their never ending sports schedules.  When not watching football, baseball or soccer, her family enjoys skiing, hiking and trips to the mountains.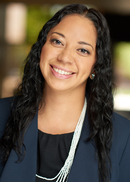 Krystina R Jolly
Receptionist
Mobile 303-784-3520